Best Homemade Slow Cooker Applesauce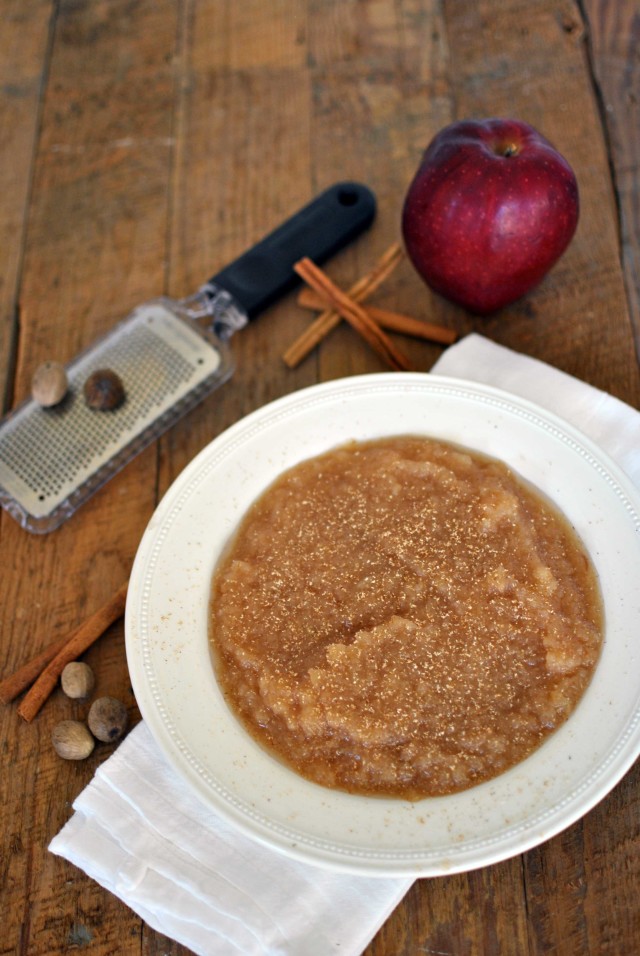 Author:
Becky's Best Bites
3 lbs. fresh apples (I like Gala or Honey Crisp's)
1 cinnamon stick
1 tsp. whole nutmeg, grated
1 tsp. Madagascar vanilla
Place a slow cooker liner in the slow cooker or spray with non-stick cooking spray.
Wash, peel, core and slice each apple into 8 slices.
Add apples to slow cooker.
Add cinnamon stick, grated nutmeg and vanilla.
Cover and cook on high for 3-4 hours or low for 7-8 hours.
Remove cinnamon stick.
Mash with a potato masher for a chunkier consistency or use an immersion blender for a smoother consistency.
Serve as desired or spoon into an ice cube tray and freeze for later.
Recipe by
The Love Nerds
at https://thelovenerds.com/slow-cooker-homemade-applesauce/