This Peanut Butter Recipe Collection is for fellow PB Addicts like Me!
I am a peanut butter addict. Truly, I eat more peanut butter than a 30-year-old woman probably should from Peanut Butter and Jelly Pancakes for breakfast, to Peanut Butter and Jelly sandwiches for lunch, to peanut butter with apples or celery for snacks, and of course chocolate and peanut butter for dessert. My Dark Chocolate Peanut Butter Carmelitas are listed down before and they are addicting! It doesn't get much better than chocolate, peanut butter and caramel all together when it comes to tasty peanut butter recipes. I also have Crunchy Peanut Butter Cookies on the blog that we love!
Which leaves the dinner completely empty… Good thing there is a dinner idea below for me to try so I can add a favorite peanut butter recipe for dinner as well. If you have other dinner recipes that use peanut butter though, please add the into the comments so that I can give them a try. Peanut Butter Addict over here seeking more ideas! Help a gal out! 😉
Now, let's get to the recipes below. I have such amazing blogger friends who I often turn to for recipes to share with my friends and family, the same bloggers that I'm sharing below with all of you.
Dark Chocolate Peanut Butter Caramelitas – The Love Nerds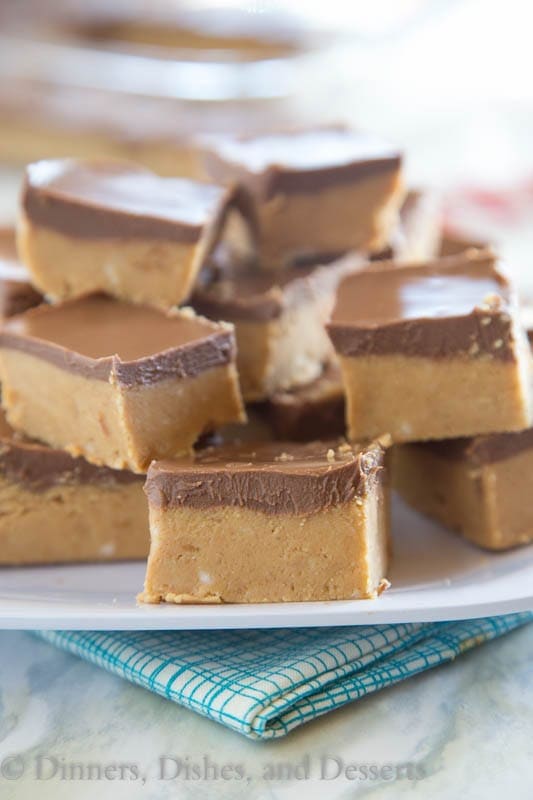 Reese's Fudge – Dinners, Dishes, and Desserts
Rolo Stuffed Peanut Butter Cookies – A Dash of Sanity
Peanut Butter Oat Balls – Yummy Healthy Easy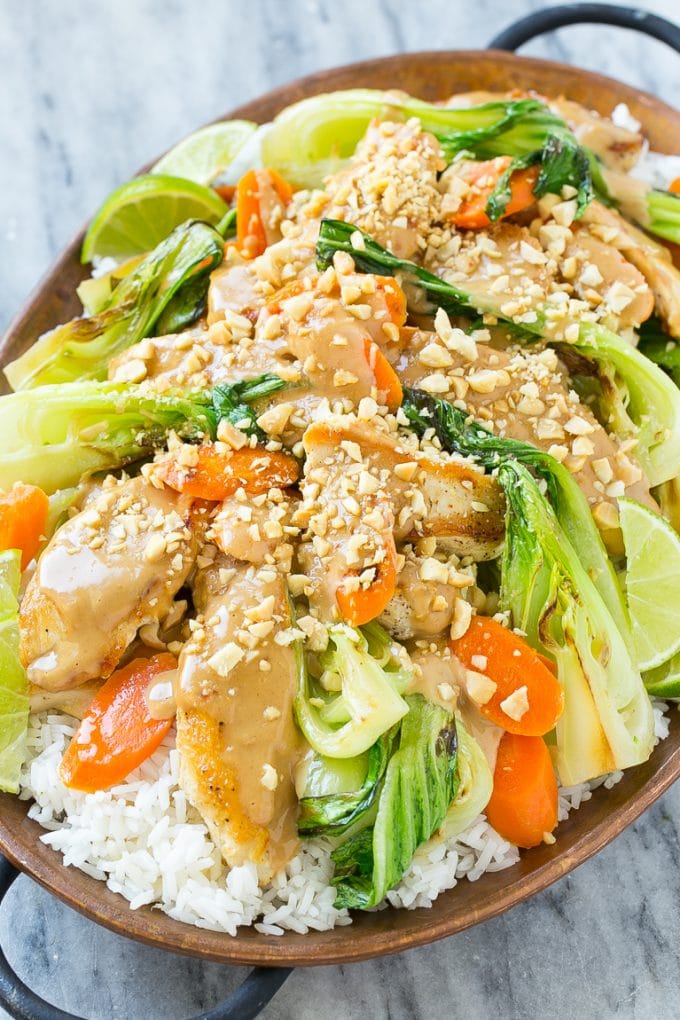 Thai Peanut Chicken – Dinner at the Zoo
Cake Mix Peanut Butter Chocolate Nut Blondies
Peanut Butter Chocolate Chip Cookies – Culinary Ginger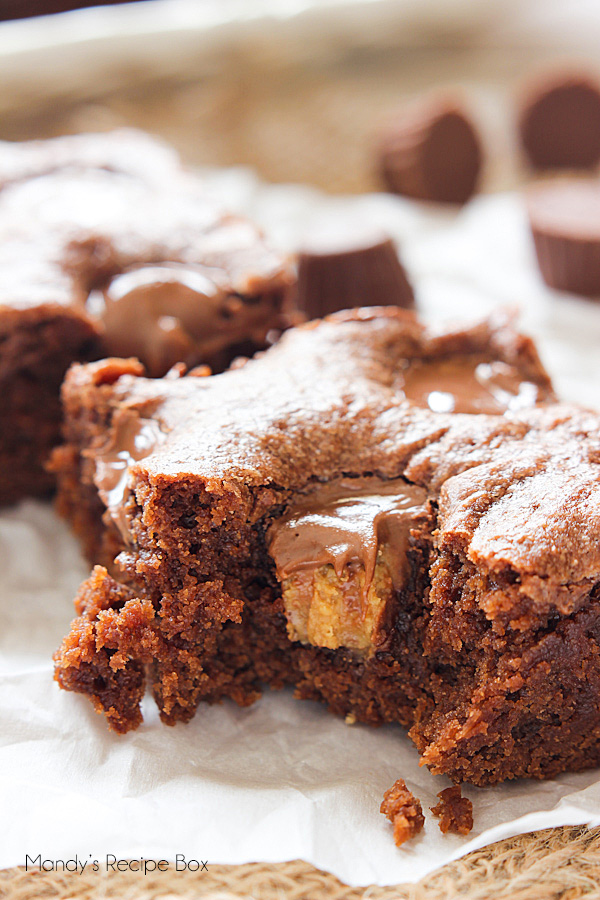 Lunch Lady Peanut Butter Brownies – Mandy's Recipe Box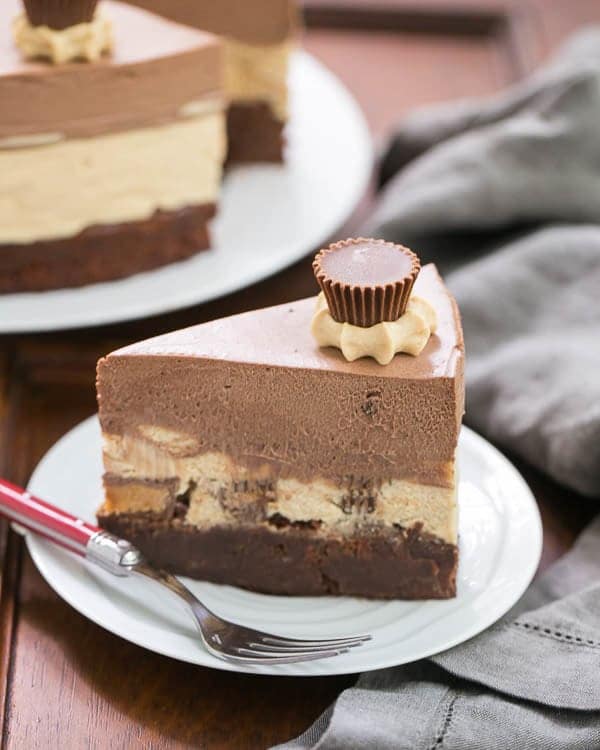 Peanut Butter Chocolate Mousse Cake – That Skinny Chick Can Bake
Peanut Butter Dip – Self Proclaimed Foodie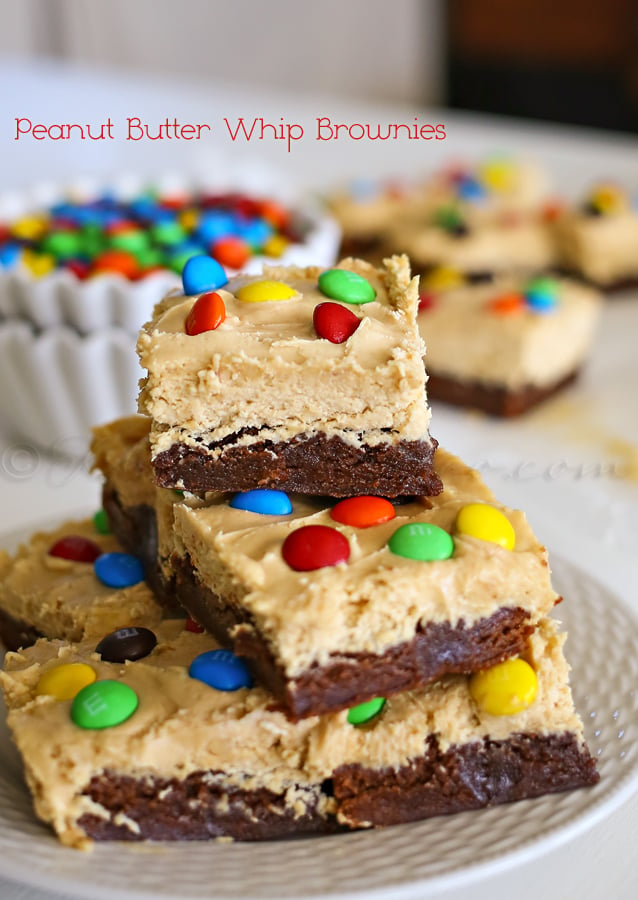 Peanut Butter Whip Brownies – Kleinworth & Co
Peanut Butter Granola – Love Bakes Good Cakes
Peanut Butter Nutella Donut Sandwich – My Surburban Kitchen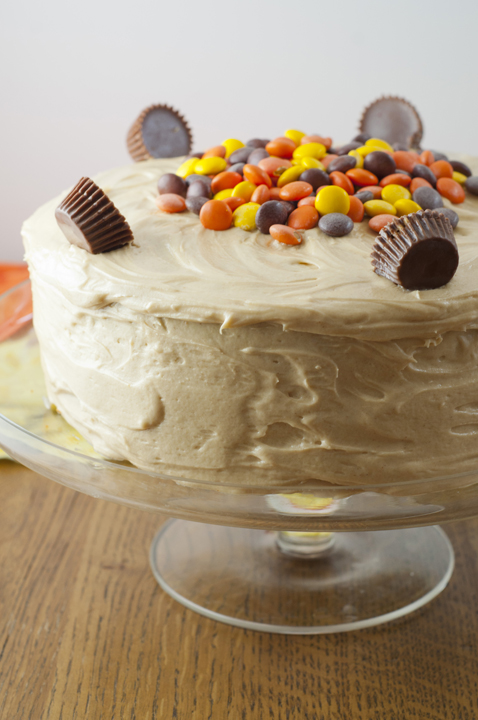 Reese's Double Peanut Butter Layer Cake – Wishes & Dishes
Peanut Butter Cup Flourless Chocolate Cake Roll – Cupcakes & Kale Chips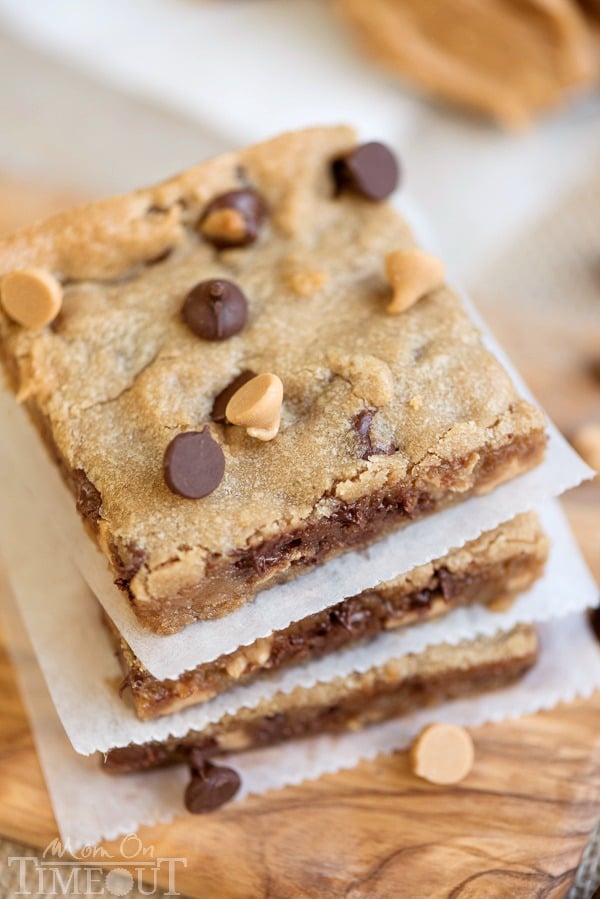 Peanut Butter Chocolate Chip Brownies – Mom on Timeout
Peanut Butter Oreo Magic Bars – White Lights on Wednesday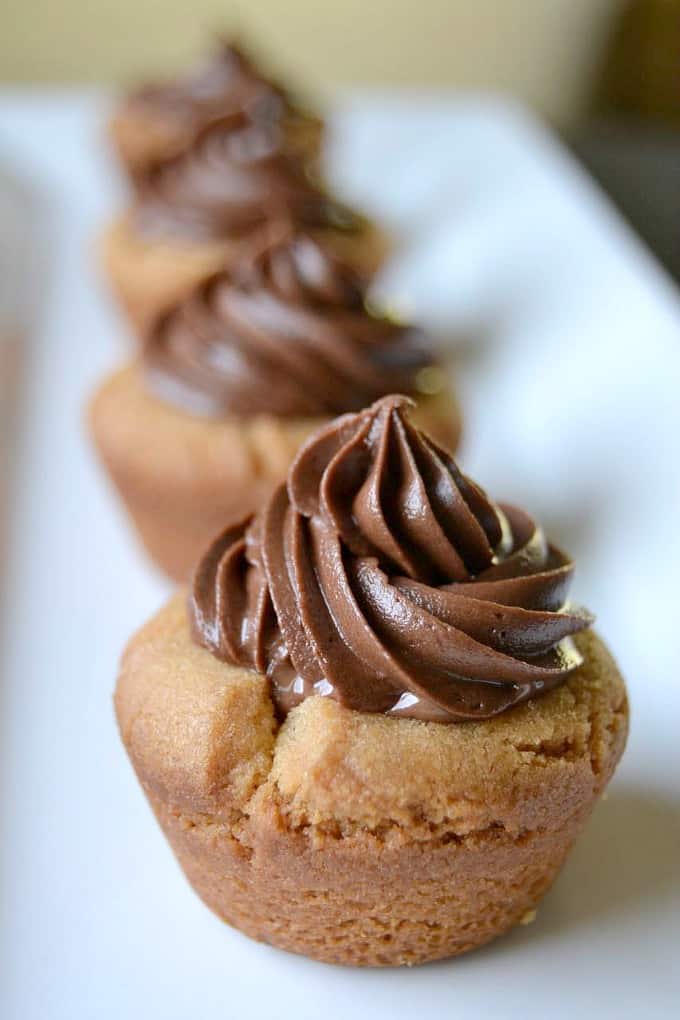 Reese's Peanut Butter Cookie Cups – 365 Days of Baking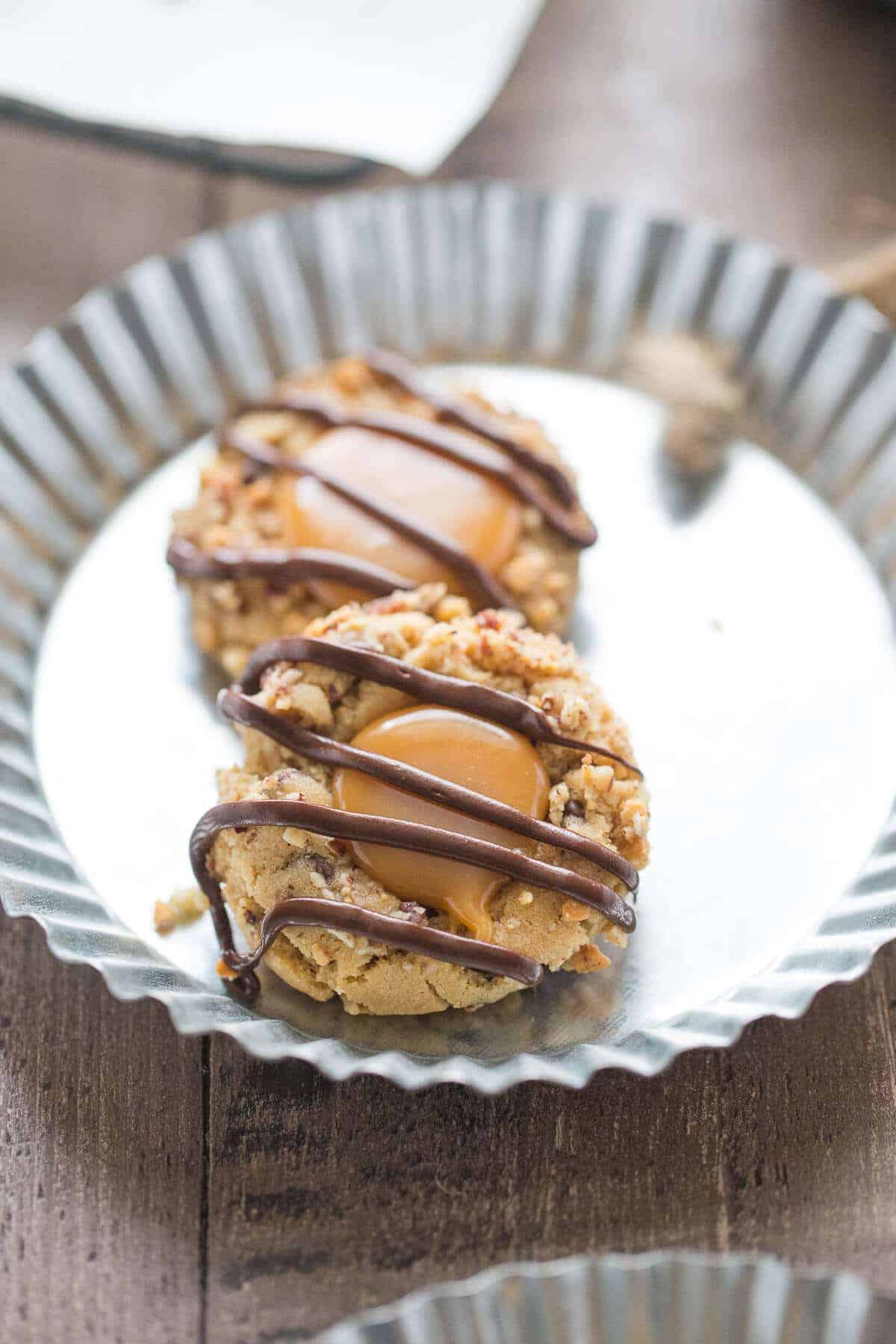 Peanut Butter Turtle Cookies – Lemons for Lulu
Homemade Peanut Butter – Domestic Superhero