It's birthday month… And I'm so excited to be a part of it! This is Carisa from Messes to Memories. I'm a huge fan of family fun, healthy and delicious family friendly recipes, DIY projects, parenting tips and so much more!! Hope you'll come stop by and check out the fun!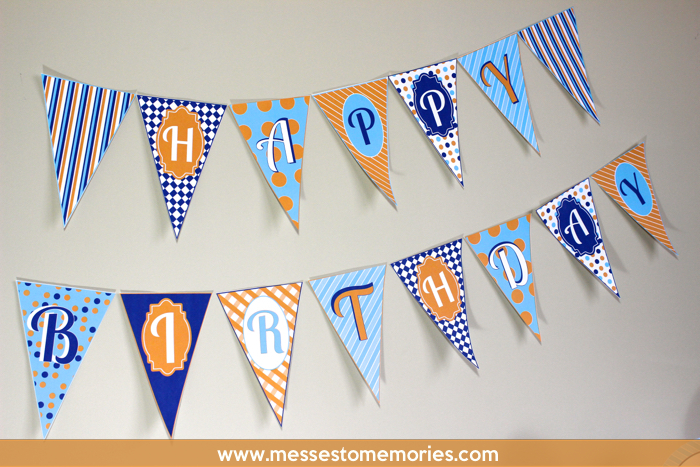 I love birthdays and I love being able to make my family feel special and loved. I think I get more joy out of making someone else's day amazing than anything else.
I'm really looking forward to my son's 2nd birthday (which is actually in May). But… I'm about to have a baby sometime in April and I wanted to prepare something special for him in advance! So I was so excited to participate in Maggie's fun birthday month celebration to give me an excuse to get an early start!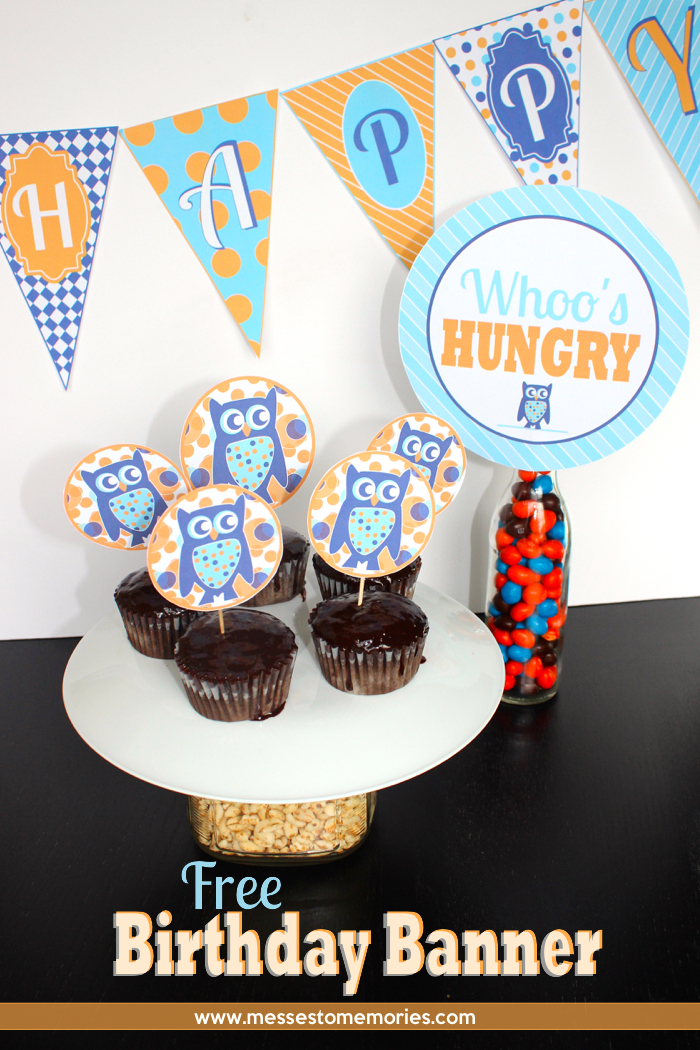 I had a blast putting together this fun blue and orange Happy Birthday banner and I'm so excited to share it with you!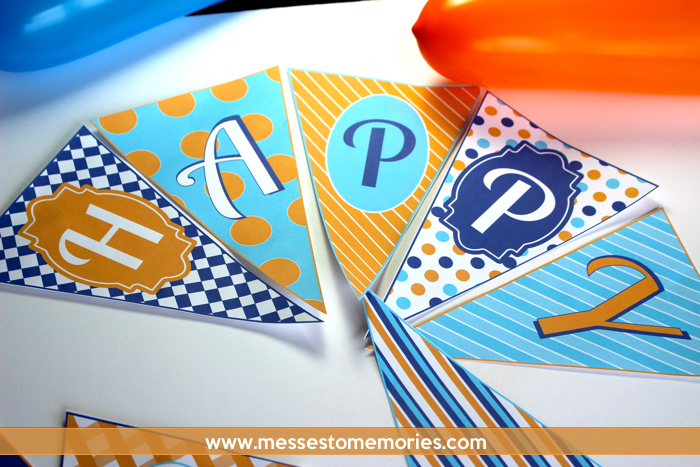 This banner would be so fun to use at any boy's birthday party!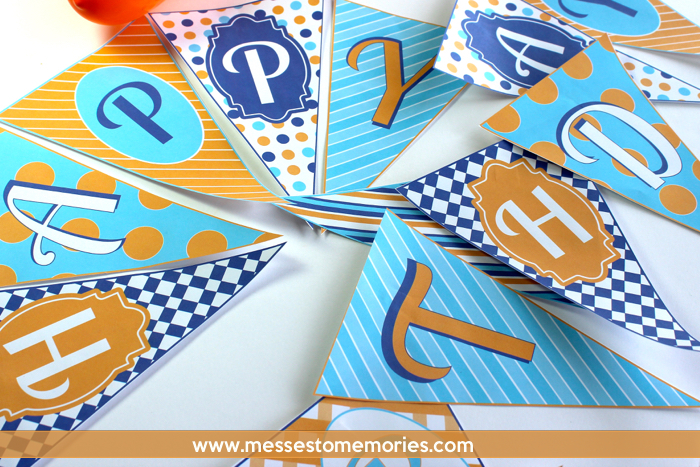 Also, I may have gone a bit overboard… but I totally fell in love with some of these designs so I just kept going and ended up creating a whole blue and orange Owl Themed birthday pack! You will definitely want to get the whole thing. It makes a party SO easy!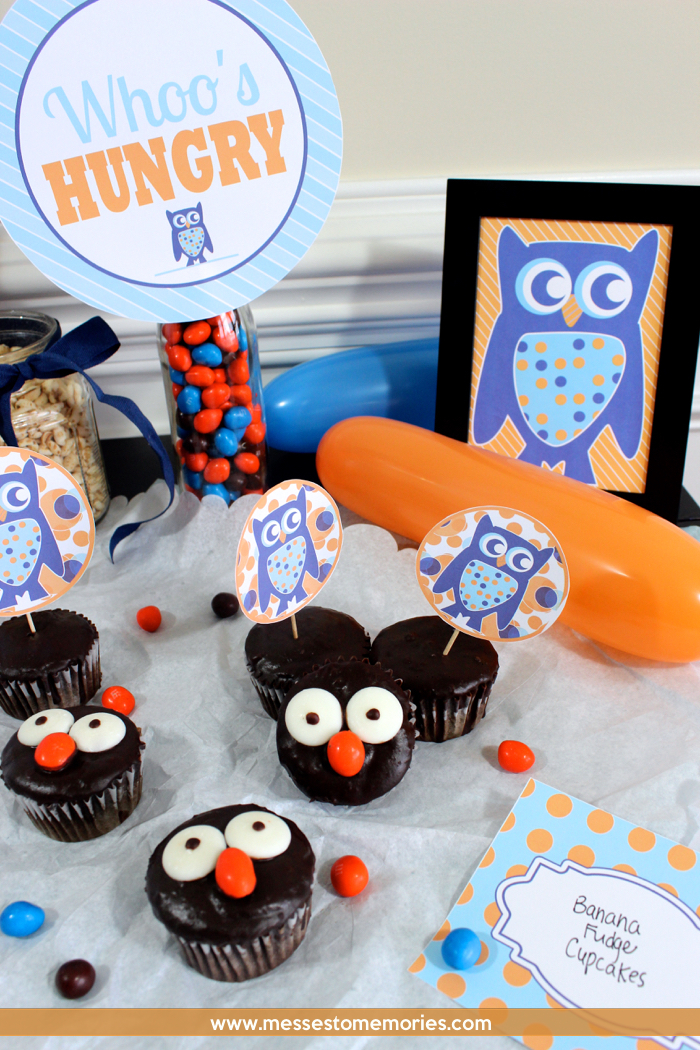 I shared the delicious Banana Fudge Cupcakes on my blog, too! So much yummy goodness! I loved that I had some cute white chocolate melts and orange peanut M&M's lying around so that I could create some adorable owl cupcakes, too!