A fun twist on a classic combination – Peanut Butter and Jelly Pancakes!
Hi, nerds!! I am so excited to bring you these Peanut Butter and Jelly Pancakes. First, because as an adult, I probably eat more peanut butter jelly sandwiches than I should. I've always been a peanut butter fan which is interesting in my mind because I feel like as kids we are often a product of what our parents like and my mother hates peanut butter. Second, I have always liked jelly on my pancakes more than syrup so I'm not sure why I didn't think of this sooner. Third, they were darn delicious!  
Homemade pancakes from scratch isn't something I ever did until a couple years ago when I made Pumpkin Pecan Pancakes. I was amazed at how easy the process was. This isn't to say I don't use Bisquick to make pancakes still, but I do love switching things up with a fun flavored pancake. And boy are these peanut butter pancakes yummy!  
Peanut Butter and Jelly Pancakes
Ingredients
1

c

flour

2

tsp

baking powder

2

tbsp

sugar

1/2

c

creamy peanut butter

2

tbsp

vegetable oil

1

egg

1

c

milk

1

tsp

vanilla

Strawberry Preserves or jelly of choice.
Instructions
In a medium bowl, whisk together the flour, baking powder, sugar and salt.

In a large bowl, combine together the peanut butter, egg, oil and vanilla. Then, add in the milk and whisk well until the peanut butter is broken up.

Stir in the dry ingredients until moistened and stop.

Heat a large skillet or griddle to medium heat. Coat with nonstick spray. Spoon about 1/3 cup of batter onto the heated pan and spread gently into a circle. Cook until bubbles start to appear on the surface of the pancake and the edges are cooked. Flip and cook the other side until golden brown. Make sure the pancake is cooked through in the middle. Repeat with remaining batter.

Heat up your Strawberry Preserves or other jelly of your choice and add on top! Enjoy!
If you liked this recipe, you might also like my other breakfast recipes or peanut butter recipes:
Now, because Peanut Butter should be celebrated, here are even more delicious peanut butter recipes from my blogger friends!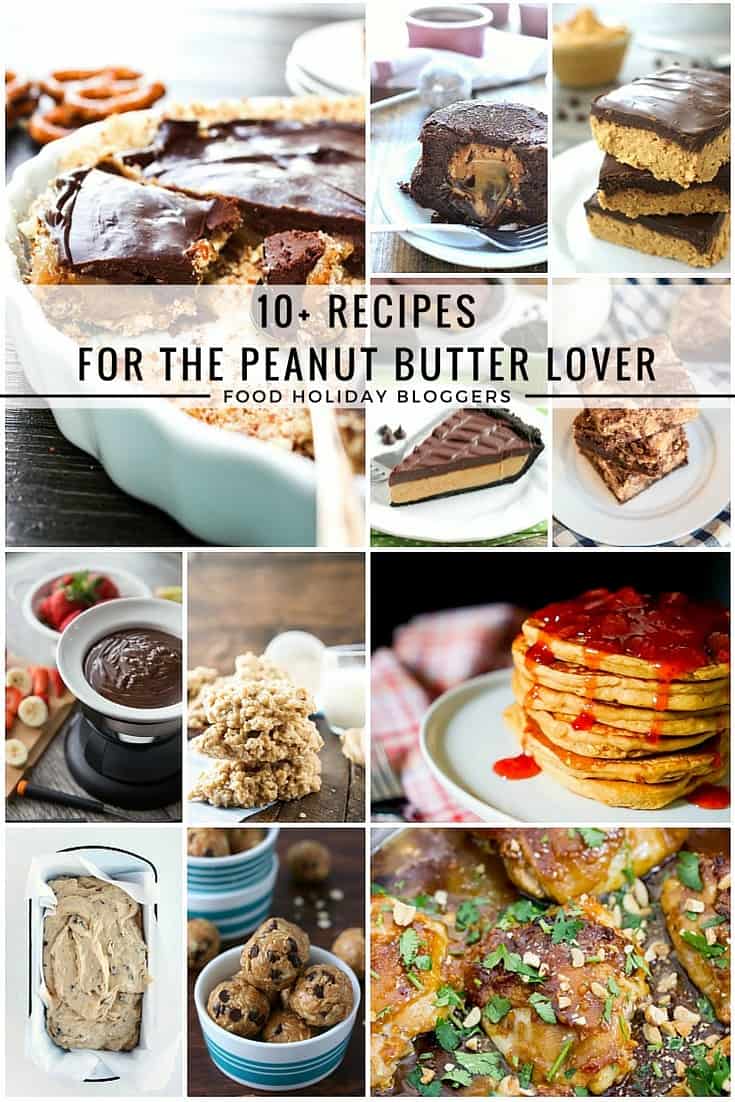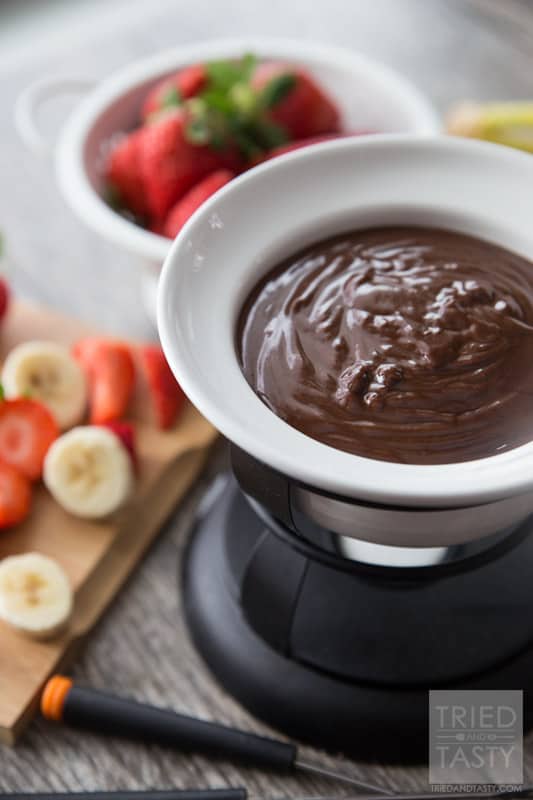 Three Ingredient Chocolate Peanut Butter Fondue // Tried and Tasty
Peanut Butter No Bake Cookies // Sugar & Soul
No-Bake Peanut Butter Pie // Dessert Now Dinner Later
Peanut Butter and Jelly Pancakes // The Love Nerds
Peanut Butter Oatmeal Cookie Granola Bites // A Kitchen Addiction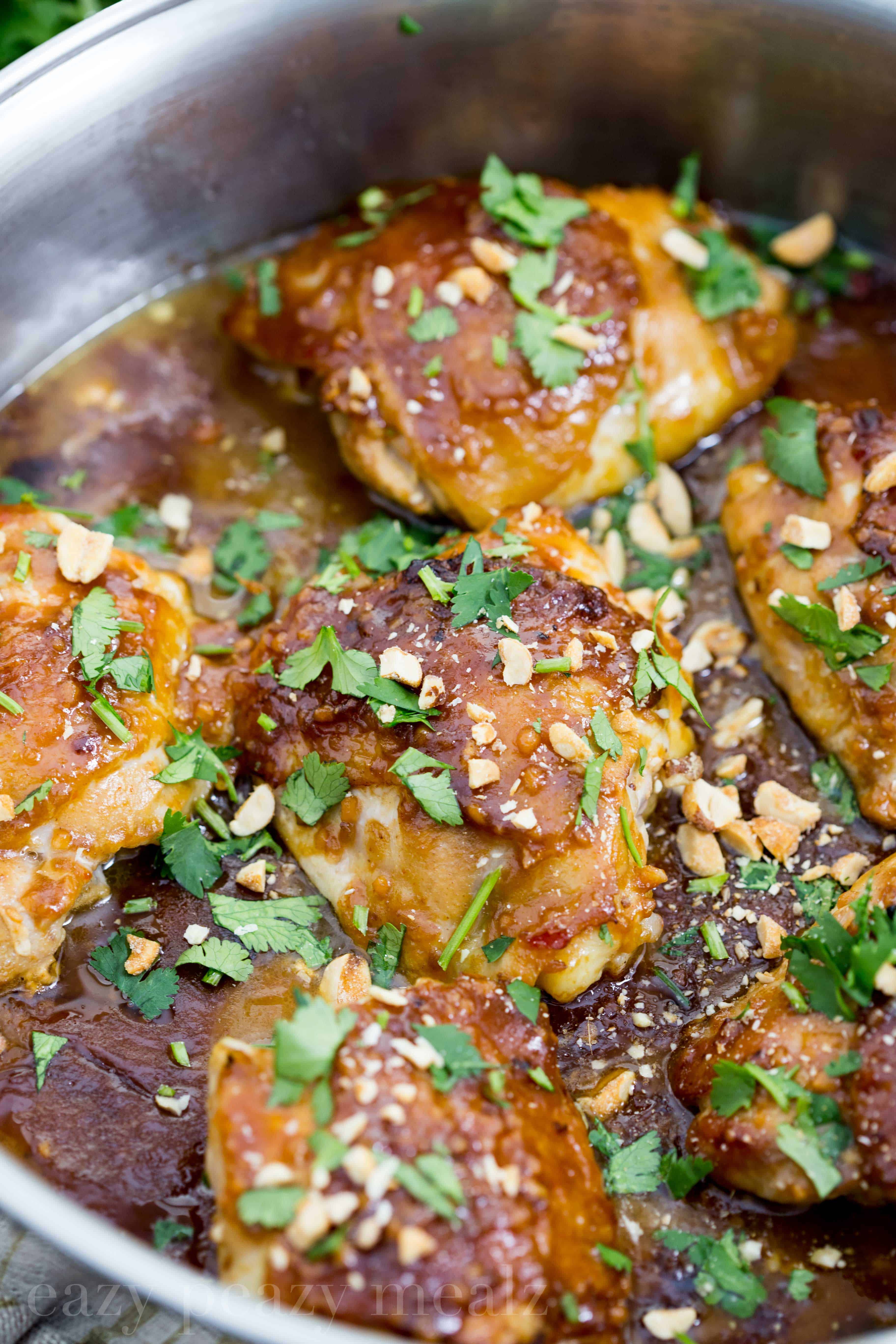 Thai Peanut Skillet Chicken // Eazy Peazy Mealz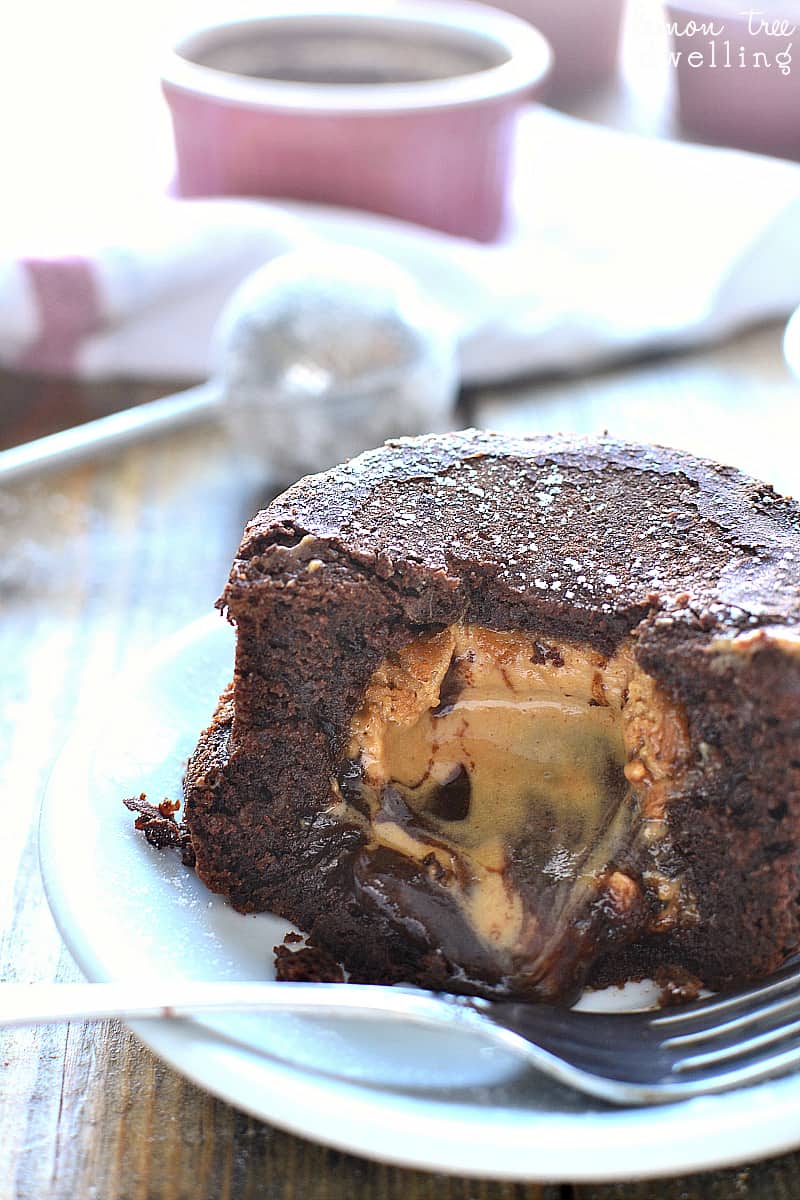 Chocolate Peanut Butter Lava Cakes // Lemon Tree Dwelling
Peanut Butter Cheesecake Brownies // Like Mother Like Daughter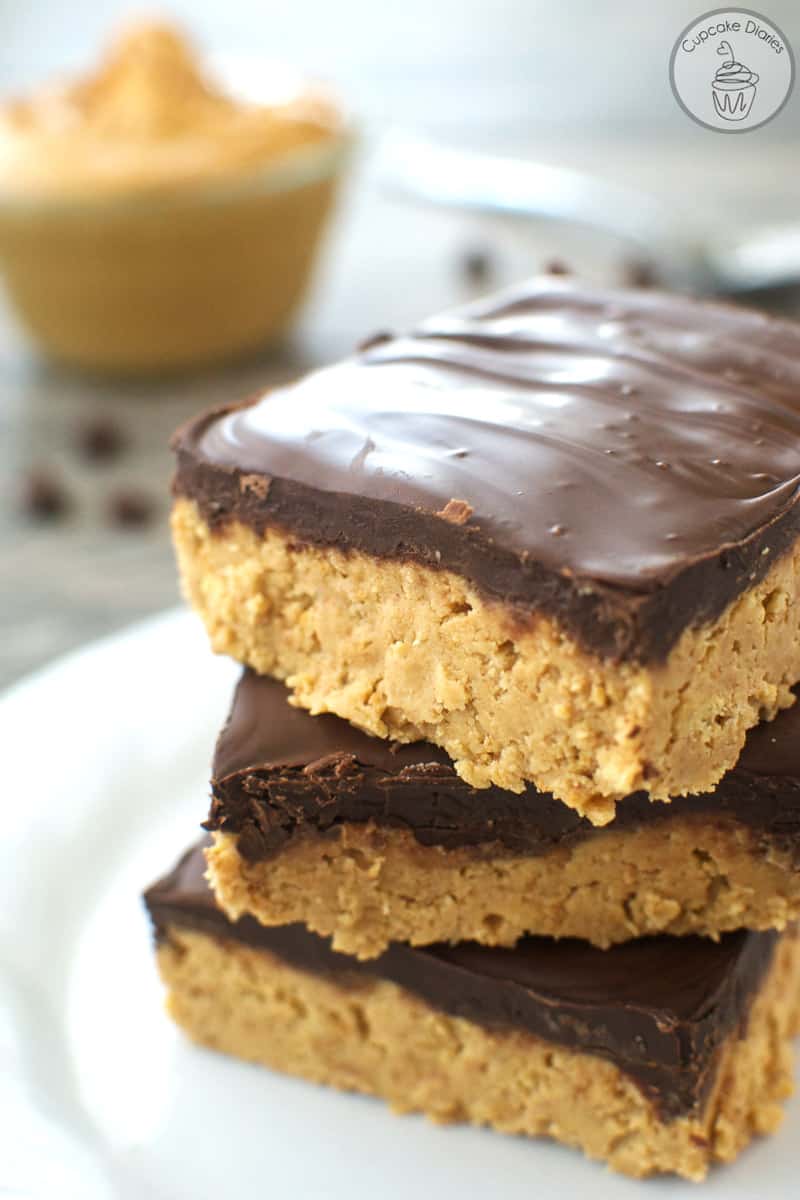 Lunchroom Peanut Butter Bars // Cupcake Diaries
Chocolate Peanut Butter Caramel Tart // A Dash of Sanity