This Red Velvet Milkshake is a thick and creamy milkshake recipe that should be enjoyed all year long! Plus, you can easily turn it into a fun Halloween dessert that Dracula would love!
If you love red velvet, you will definitely want to whip up this Red Velvet Milkshake. We have my friend Rebecca from Sugar & Soul to thank for this one because I had never thought about tossing a cupcake into a milkshake before. Then, she showed me the error of my ways, and I became an official convert. So basically, I will be tossing lots of cupcakes into my blender in the coming future and sharing them with you. But for now, this Red Velvet Milkshake!
This milkshake recipe results in a thick, creamy consistency with great red velvet flavor. Plus, it results in a gorgeous pink and red color. If you want it to be a show stopper, add a whole red velvet cupcake to the top. I used a paper straw sticking into the bottom of the cupcake to keep it afloat up top. Or, for Halloween which is right around the corner, keep scrolling down below to see how to give it a fun haunted twist! 
Dracula's Bloody Red Velvet Milkshake
Ingredients
2

cups

vanilla ice cream

1

cup

milk

1

cupcake
Instructions
Add the three ingredients into the blender and blend on highest setting until smooth, about one minute. Pour into glass and enjoy!
I am getting together today with some of my blogger friends to celebrate classic Halloween movies! With Little Liam making an early arrival at the beginning of the month, October has just flown by. Everything has been in blur, but that doesn't mean Halloween shouldn't be celebrated! I love watching a good Halloween flick, making monsterific treats, and passing out candy to trick or treaters!
One of my favorite Halloween classic monsters is vampires, especially Dracula! Vampires are especially creepy and intriguing to me because of how easily they can blend into the world around them, so Halloween is the perfect day to celebrate Dracula by serving up Dracula's Bloody Red Velvet Milkshake. Just add a little strawberry sauce for "blood" and a pair of plastic vampire teeth.
Now, check out the other fabulous Classic Halloween posts!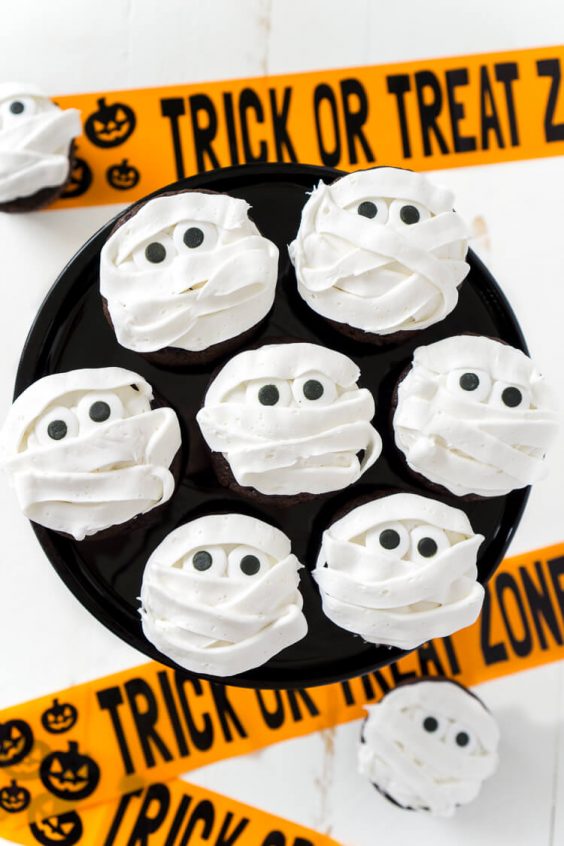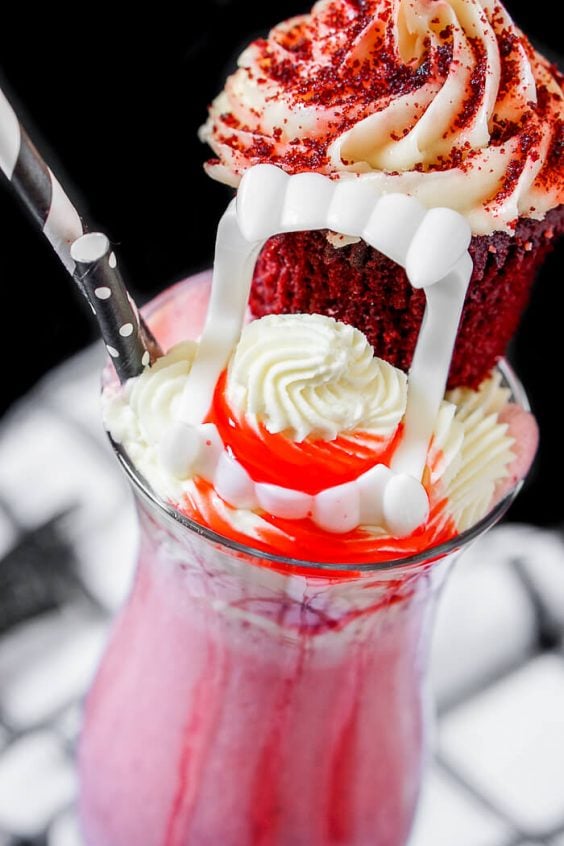 Dracula's Bloody Red Velvet Milkshake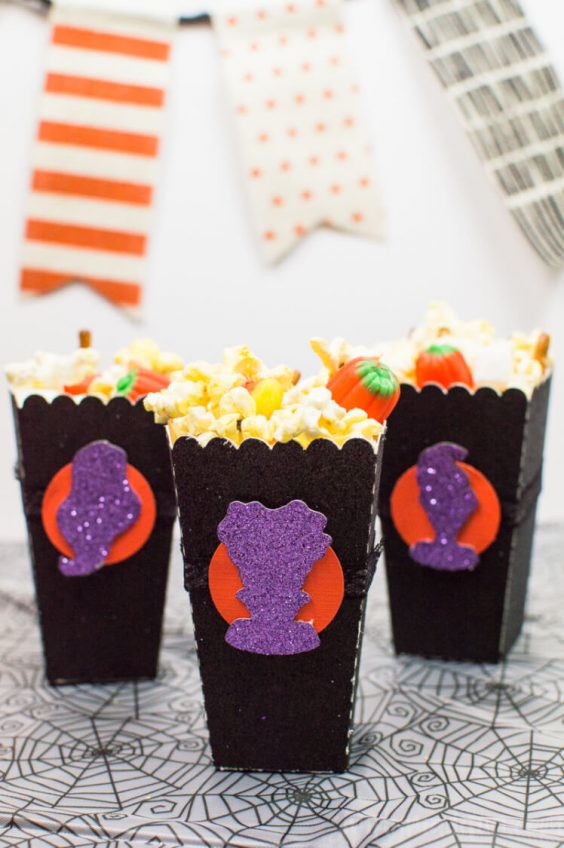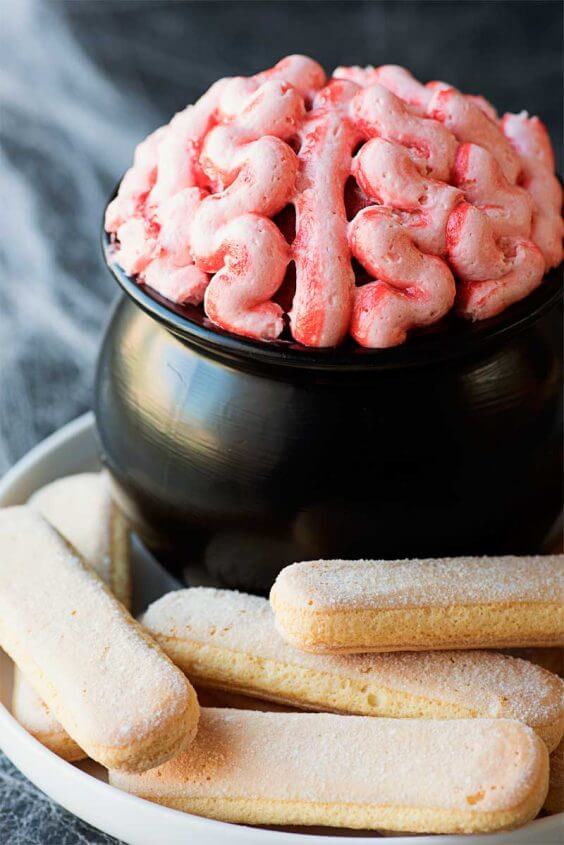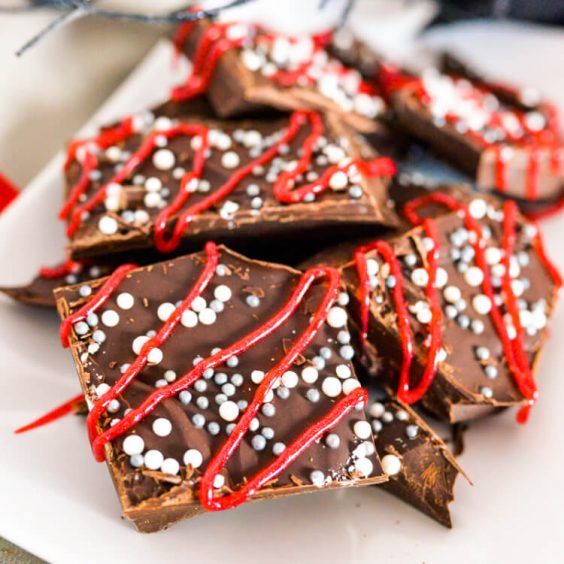 Dark Chocolate Espresso Dracula Bark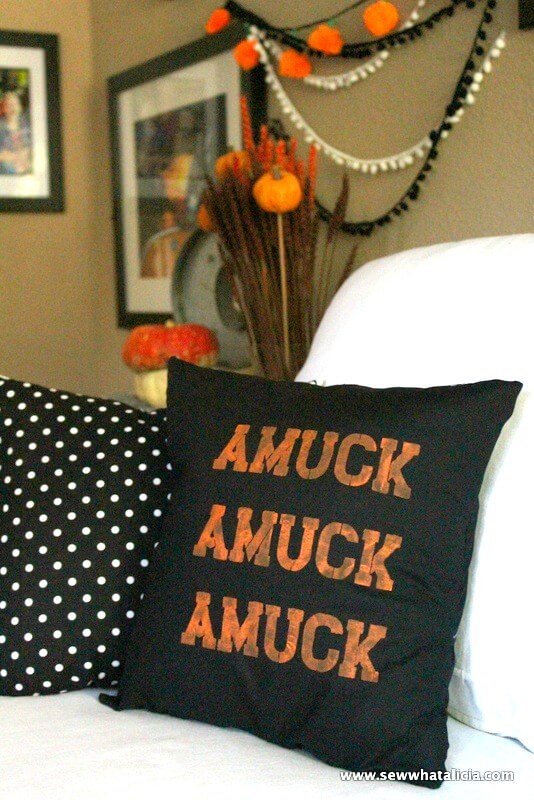 Hocus Pocus Stencil Throw Pillow